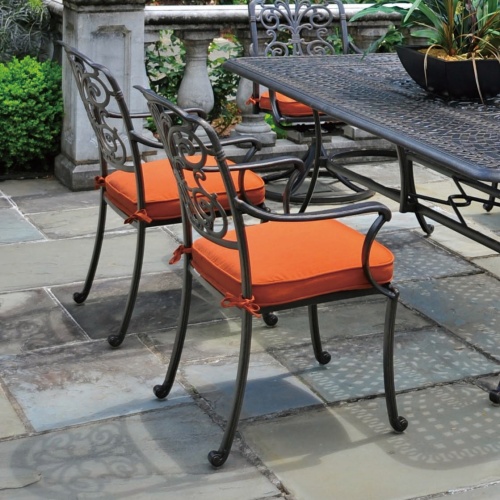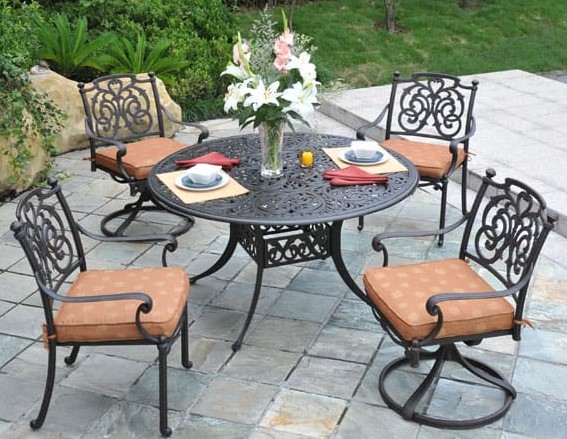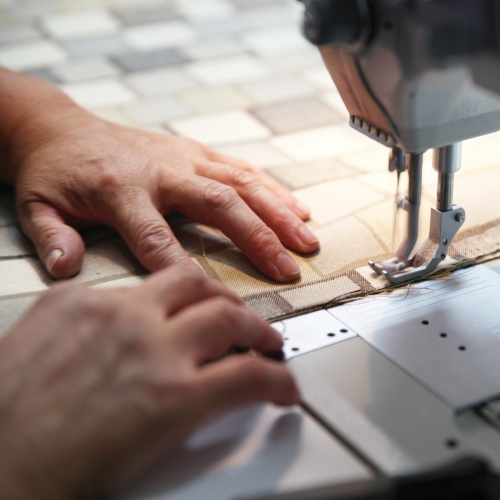 Bella Dining Chair*
Beautiful, lovely and attractive. Bella is the Italian word for beautiful, and this outdoor furniture collection will certainly please any eye that beholds its classic style. The chairs offer openwork in the backrest that features a foliate decoration which mixes the traditional acanthus leaf motif with palmette patterns, both beautiful designs that figure heavily in both architecture and furniture from European history. There are four patio dining tables to choose from with the Bella Collection, all of which match in style and finish to the outdoor chairs. Hanamint constructs their designs carefully, being sure to use timeless patterns and motifs. This allows you to bring unforgettable patio furniture, such as the Bella Dining Collection, to your outdoor space that will never go out of style.
1
---
Frame Finish (Hanamint): Desert Bronze

---
---
Esta es una vista previa de los productos vistos recientemente por el usuario.
Una vez que el usuario haya visto al menos un producto, este fragmento será visible.
Productos vistos recientemente